Dear Fellow Members,

The First introductory meeting was held at Fine..

Dear member,

We cordially invite you for iamfine Meeting at Fine Centre on 19th Dec 2013. Evening 6:30 pm onwards.

Please send a confirmati..

Dear member,

We cordially invite you for iamfine Meeting at Fine Centre on 26th Dec 2013. Evening 6:30 pm onwards.

Please send a c..

Share Your Article, Thought, Stories, Etc... and get posted.

..

1..

Dear Friends,

we are gathering for morning walk near Pashankar Show Room - Sus Road, on 15th Feb 214 at 6 Am. hope to see you all.

Stay fit.

Re..

1..

Dear members,

We have made functional teams in order to improve our activities, participation and communication. The teams are :

1. Adventure/cyc..

Dear Members,

We are meeting at 6.45 am on 12.12.2014 at Technospace, Mhalunge, Off Bangalore Mumbai Highway, Pune.

We are meeting to celebrate i am fi..

12.12.14 was celebrated as i am fin..

"I am fine" Pune to Goa Cycling tour starts on Monday. All the best to all the members. Wishing all the cyclists all the best all the time. Happy cycling.

..

Congratulations Mr. Vaidy for successfully completion of Mumbai Marathon.

Mumbai: The 2015 edition of the Mumbai Marathon ..

Congratulations "NITIN" for successful completion of Pune to Kolhapur Cycling Expedition.

..

And present moment is most

Valuable power on our command..

..

i am fine cycling Group is organising Pune to Saptashrungi Garh Cycling Expedition for 2 days - 310 kms
Starting Point - Shivaji Statue, Karven..
SOUL CONNECTION
Soul Connection
"I have to act"…..
This was an instant thought when I received a message from a group member explaining the helpless situation in Chennai as a result of heavy rains and flooding.
It was not the first time that I had received such a message. It was not the first time that such a reaction had come to my mind. It was not the first time that I was actually acting on this thought.
But…
It was the first time that I felt the beauty of this natural reaction.
I receive some information about some suffering by some people in some part of the world and something happens. I am forced to act.
I shared this feeling with other group members. The same reaction from everyone.!!! They also wanted to act. They all wanted to help. They all took action too.
I do not know the people who are suffering. I have no connection with them. I will not receive anything from them and yet I feel like helping. And I am not alone in that feeling !!!
'Why should I bother'? or 'Why should it bother me'?
May be, I just want to do this to show others that I am a good and a caring person.
May be, I just want to feel good thinking that I am doing something for others.
May be, I am doing this because many others are doing and I do not want to be different from others.
May be, I am doing it so that others do not think negative about me.
May be, I am calculative and insecure and am feeling that if something like this ever happens to me , others will help me if I help now.
May be. I have some other ulterior motives.
May be,, it is a combination of all the above "May be-s"
Whatever the logical or apparent reason I may identify myself with, there is always a dominant yet subtle feeling inside that makes me sympathize and act towards approaching and helping another soul. The soul may not be a human soul but still there is somewhere a connection with every life form that pushes me to make efforts to save other life form from misery, pain and suffering.
That is a reason why humans are helping other humans since the beginning of the civilization.
This is since the beginning
This is very common
This is chronic
This is contagious
This is normal
This is NATURAL!!!
This is the basic nature of human beings. To feel, to empathise and to take action towards a symbiotic living.
I am programmed for this natural process of helping and supporting other life form. I must not go against it. I must let it grow.
Thanks to all the group members who share the same natural instinct and who made me realize and feel this basic nature of mine.
I am Fine.
Post by General Story »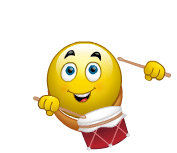 Monu
Pune
09/12/2015 4:14 PM
Story Categories
General (13)
Health (1)
Relationship (0)
Work (0)
Anxiety and panic (0)
Life (5)
Addiction (1)
Latest Stories
Holi White...
SOUL CONNECTION...
Understanding Principles...
3 Idiots...
trying to quite smoke as i could quite drinking...