First Meting
Dear Fellow Members,
The First introductory meeting was held at Fine..
About Us
"I am fine" is a beginning. A beginning on the day the world was predicted to come to an end. 12.12.12
"I am fine", as the name suggests is an effort to spread the message and feeling of being fine. Being fine with all possibilities and conditions. Being Fine irrespective of the surroundings and events. Just being fine.
Although we use the Phrase "I am fine" many times a day, the feeling, in reality, is becoming rare.We all are gripped by many insecurities at mental and physical levels. These fears and insecurities may be real or conditioning of our mind or maybe the emotions gone off the track. But they surely stop us from living our life to the fullest potential.
"I am fine", may carry a different meaning for everyone. Being Fine is a relative term. It has various different levels of experiences for different people and surely carries a lot of meaning for all those who are not feeling 'fine'
One of the best ways, sometimes, to overcome this feeling of not being fine, is to open up and share this feeling. Everyone goes through different levels of positive and negative feelings at different times and stages of life.Everyone goes through these cycles of experiences with varying degrees and also comes out of it with varying degrees of success. Everyone come out of these experiences with a new set of understanding and experience, which is unique to everyone.
"I am fine" is an effort to bring out these unique experiences that we all go through. It is an effort to share these very very UNIQUE experiences and learn from them. It is an appeal to everyone to come forward and share these experiences and thoughts. Thoughts and feelings on the subject of being fine or feeling fine.
"I am fine" is a platform for giving help, taking help and feeling fine by sharing. By letting go of our insecurities. By understanding ourselves and others, better than what we know now. It is an appeal to take initiative to not only make others feel fine but also learn to always remain fine in the process of making others fine.
erraoxcq

San Francisco
eiyrmryu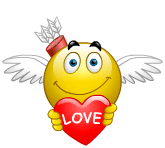 gcbnvaof

San Francisco
ceqmocmn
flashasync

Spitak
flashasync
ovfedodam

Columbiaville
ovfedodam
JamesNup

Balashiha
JamesNup
Luthermaini

Baghdad
Luthermaini

JimmiNi

New York
JimmiNi

JimmiNi

New York
JimmiNi
Anne Roberts

Pune
anneroberts

peter

ca
peetes

Dilma

Cotati, CA USA
Dilma
LIzaspolf

Nuuk
LIzaspolf