Thought for the Day
My Anxieties are directly proportional to the importance
I give to my Existence
I Exist to Experience
Not to give importance to it.
~ i am fine
Welcome to I am fine
"I am fine" is a beginning. A beginning on the day the world was predicted to come to an end. 12.12.12 "I am fine", as the name suggests is an effort to spread the message and feeling of being fine. Being fine with all possibilities and conditions. Being Fine irrespective of the surroundings and events. Just being fine. Although we use the Phrase "I am fine" many times a day, the feeling..
Readmore...

i am fine cycling Group is organising Pune to Saptashrungi Garh Cycling Expedition for 2 days - 310 kmsStarting Point - Shivaji Statue, Karvenagar Pune.Date : 15th - 16th..

And present moment is most Valuable power on our command which we all forget to use it fully and we loose it for ever. We can not own it but we can truly live o..

..

Congratulations "NITIN" for successful completion of Pune to Kolhapur Cycling Expedition...

Congratulations Mr. Vaidy for successfully completion of Mumbai Marathon. Mumbai: The 2015 edition of the Mumbai Marathon started on Sunday at 5:40 am in wh..
erraoxcq

San Francisco
eiyrmryu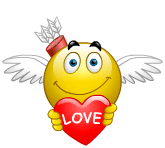 gcbnvaof

San Francisco
ceqmocmn
flashasync

Spitak
flashasync
ovfedodam

Columbiaville
ovfedodam
JamesNup

Balashiha
JamesNup
Luthermaini

Baghdad
Luthermaini

JimmiNi

New York
JimmiNi

JimmiNi

New York
JimmiNi
Anne Roberts

Pune
anneroberts

peter

ca
peetes

Dilma

Cotati, CA USA
Dilma
LIzaspolf

Nuuk
LIzaspolf