Dear Fellow Members,

The First introductory meeting was held at Fine..

Dear member,

We cordially invite you for iamfine Meeting at Fine Centre on 19th Dec 2013. Evening 6:30 pm onwards.

Please send a confirmati..

Dear member,

We cordially invite you for iamfine Meeting at Fine Centre on 26th Dec 2013. Evening 6:30 pm onwards.

Please send a c..

Share Your Article, Thought, Stories, Etc... and get posted.

..

1..

Dear Friends,

we are gathering for morning walk near Pashankar Show Room - Sus Road, on 15th Feb 214 at 6 Am. hope to see you all.

Stay fit.

Re..

1..

Dear members,

We have made functional teams in order to improve our activities, participation and communication. The teams are :

1. Adventure/cyc..

Dear Members,

We are meeting at 6.45 am on 12.12.2014 at Technospace, Mhalunge, Off Bangalore Mumbai Highway, Pune.

We are meeting to celebrate i am fi..

12.12.14 was celebrated as i am fin..

"I am fine" Pune to Goa Cycling tour starts on Monday. All the best to all the members. Wishing all the cyclists all the best all the time. Happy cycling.

..

Congratulations Mr. Vaidy for successfully completion of Mumbai Marathon.

Mumbai: The 2015 edition of the Mumbai Marathon ..

Congratulations "NITIN" for successful completion of Pune to Kolhapur Cycling Expedition.

..

And present moment is most

Valuable power on our command..

..

i am fine cycling Group is organising Pune to Saptashrungi Garh Cycling Expedition for 2 days - 310 kms
Starting Point - Shivaji Statue, Karven..
3 Idiots
12 feet wide and approximately 24 feet long .
No, this is not a size of any board or hoarding or screen or any object.
This, approximately 250 sq. feet of space, was the cosiest,warmest and the most comfortable place on earth.
This was the size of a room that changed my entire course of life or better say, shaped my entire life.
F 303
F 303 is not a bullet but the number of my Hostel room.
As a kid I moved into many different houses along with my parents and I too changed many in pursuit of a better, bigger and more comfortable accommodation.
Never, ever, I felt like changing my F303. That is the only home that I never ever desired of changing or leaving or exchanging for anything.
3 cots, 3 tables, 3 chairs , 3 cupboards, 1 fan and 3 Super Idiots,,
Sorry only 2 ( I was always smarter) .
I can never ever forget my stay in that room due to these two Super idiots.
I mean they were such idiots they never realised how much they were giving me. I used their soaps, tooth paste, shaving cream, oil, music system, powder and even clothes. All these things became mine.
I used their relations, friends and acquaintances. They all became mine
I shared their family, brothers, sisters, mummy and papa. They all became mine.
They gave me advice and it became part of my life.
They gave me encouragement and motivation and it became mine.
They shared their jokes and stories, which also became mine.
They were really idiots giving so much without desiring or asking for anything. I took everything. I was smarter.
They gave me memories and they are always mine.
They gave me the best time of my life and it will always be mine, forever.
They gave me love,,,which was only mine. Yes, only mine.
Last week, I had the chance of meeting these 2 Super Idiots together after 22 Years with their families.
Guess what!!!!
These two are EXACTLY the same even now!! SUPER DUPER IDIOTS!!!
I stayed with them for 3-4 days but could not find any improvement or change.
I still own whatever belongs to them.
I still can use their things, including tooth paste and shaving cream and still can get lots of love, motivation, happiness and fun from them.
I think they have gone worse as this time they brought along with them their wives and kids also to make them a part of me and my family. Now their entire family, including kids are my family.
They again gave me the fond memories of the best time I ever had, the best home I ever had, the best space I ever had.
IDIOTS!!! Don't you realise how much are you giving me?
I know you will never realise it. That is why I keep you close to me. I am smarter….
And you are my….
"SUPER DUPER IDIOTS"
Post by General Story »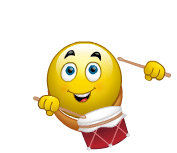 Monu
Pune
09/03/2015 1:51 PM
Story Categories
General (13)
Health (1)
Relationship (0)
Work (0)
Anxiety and panic (0)
Life (5)
Addiction (1)
Latest Stories
Holi White...
SOUL CONNECTION...
Understanding Principles...
3 Idiots...
trying to quite smoke as i could quite drinking...